Bread is life ~ a dough recipe that makes great flatbreads and pizza bases
"All sorrows are less with bread." ― Miguel de Cervantes Saavedra, writer of Don Quixote.
We agree!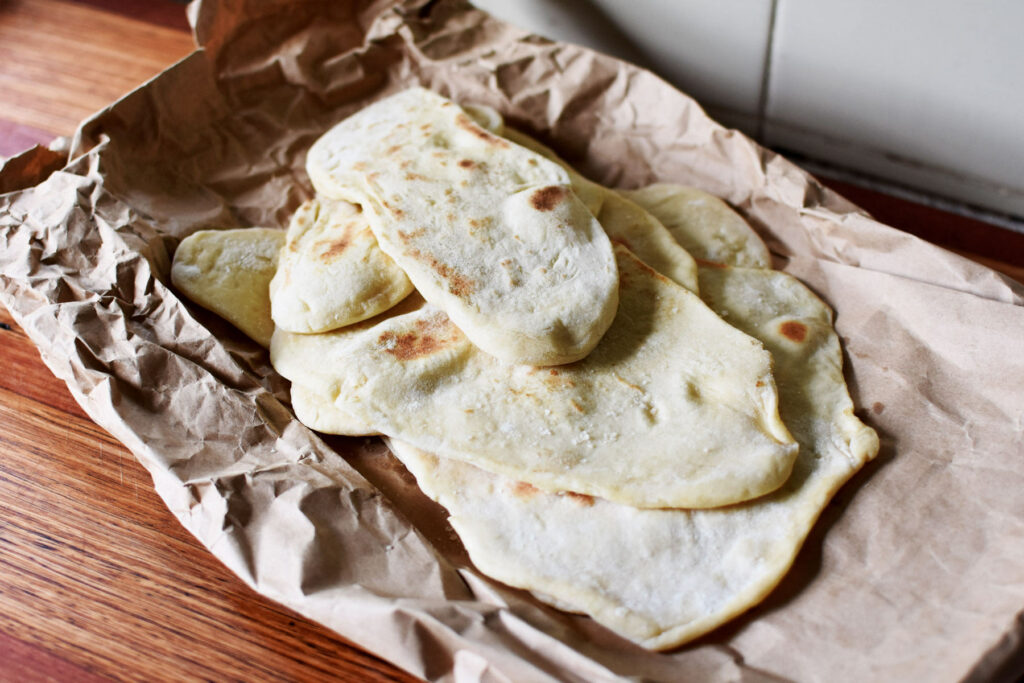 This Recipe Makes
Approximately 10 flatbreads or 2 medium pizza bases.
Ingredients
2 cups Flour of your choice (such as White Wheat, Wholemeal Wheat, White Spelt or Wholemeal Spelt)
1 teaspoon Lotus Granulated Yeast
1 1/2 cups tepid water
1 teaspoon Mount Zero Pink Lake Salt (optional)
Method
Sift flour into a large mixing bowl and create well in the centre. Add salt if desired.
Place yeast into well, add 1 cup of the tepid water and mix the water to dissolve the yeast. Allow to sit for 10 minutes while the yeast activates.
Mix ingredients together, adding more water if required (the dough should be firm and moist, but not sticky).
Cover bowl with a clean tea towel and allow dough to rest and rise for at least 30 minutes, and up to 2 hours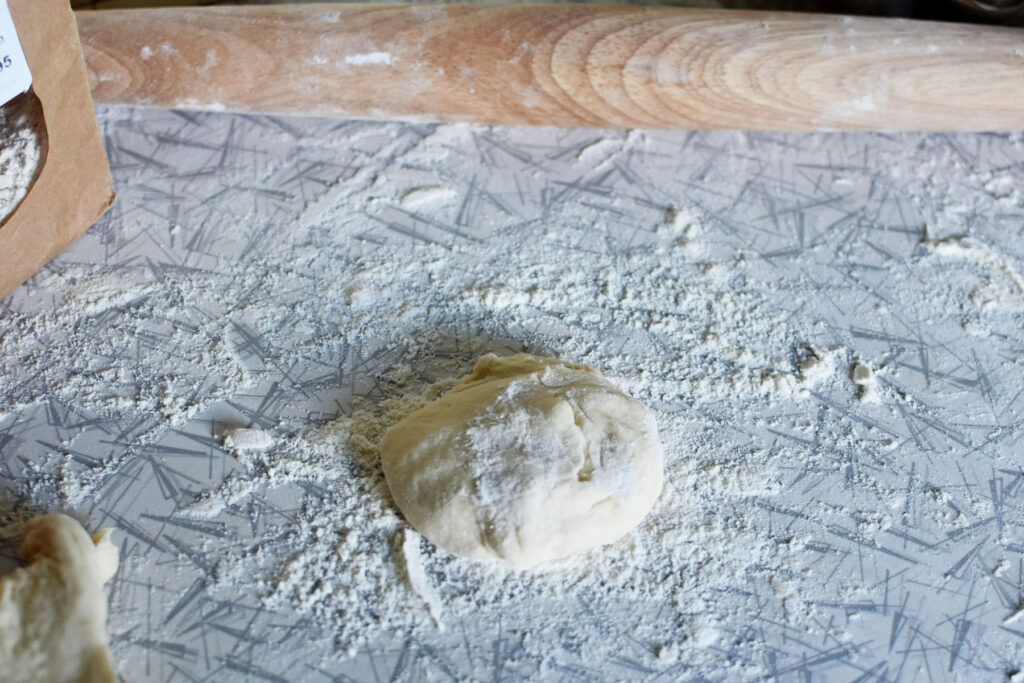 To make flatbreads, divide dough roughly into 10 portions and roll out with a rolling pin (of any shape you like, ours were particularly rustic). When piling them up, add a little flour in between your flatbreads to avoid them sticking together. Heat a cast iron pan (or your BBQ) on high for 10-15 minutes and cook each flatbread one at a time for 2-3 minutes, or until golden (on a high heat they will be blackened in parts – and are delicious this way).
To make pizza bases, divide dough into 2 and roll into balls before rolling into circular discs. Place a cast iron roasting pan, pizza stone or fire brick in the oven and heat at 250 degrees Celsius for an hour (this helps to create a flavoursome base and crust). Place your bases on baking paper so that they are easy to manoeuvre onto roasting pan, pizza stone or fire brick. Cover with desired toppings and bake at 200 degrees for 20 to 30 minutes (or until golden).